What do you need for plein air painting?
Today I set out to plein air paint. It's one of my favorite things to do and I really would prefer to sit outside and paint rather than in my studio. And I really recommend it to everyone who wants to get better at painting. it makes you improve your decision makin skills and teaches you the basics where you don't focus on detail but try to put the larger image on your canvas.
But getting started can be intimidating. There's a whole bunch of stuff you can buy, and what if you didn't bring enough with you (oh the horror). Well, this post is all about what I take with me plein air painting. I'll do a separate post on what I take for painting with oils, but this post is all about plein air painting with pastels.
​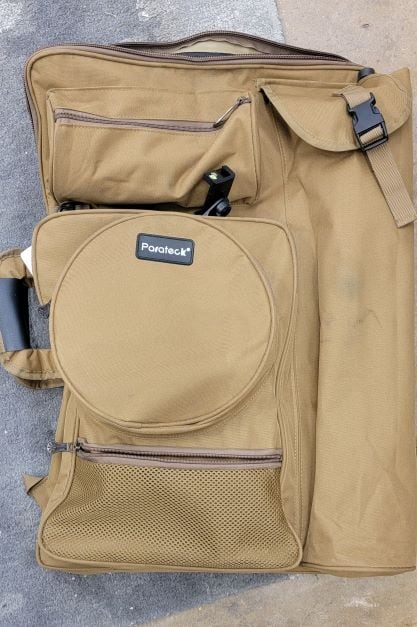 A pastel carrier. I love the heilman mini pack pastel box. It's so sturdy and well made. It folds out flat and has hooks to keep the box flat. It also screws into a tripod and it's small enough that it doesn't tip over. It also is big enough that I can pack all my essential pastels in there for a variety of landscapes.
Tripod or travel easel. I use a manfrotto tripod which becomes a makeshift easel
Easel extension if you're using the Heilman.
Masking tape. Never be without it and you never know when it comes in handy
Tall beach umbrella. I got mine off amazon and it's been great. Cheaper than the ones designed for artists and works just as well
Pastel paper. I prefer to stick mine with tape or clips, but if you like yours mounted, you can either do that yourself or buy mounted paper.
Gloves or barrier cream. You have to stay safe no matter what.
Baby wipes. I've been in many a situation where I wished I had wipes on me. So keep them everywhere.
Glassine sheets. This keeps your painting protected when you're done.
Archival bag. I like to put glassine over my painting and then put them safely in an archival sealable bag. Makes it so much easier to transport when I'm done.
A backback you can carry and that has all the pockets and compartments you need to carry things with you. I got my most recent one off amazon and I'm loving it.